For more than 22 years Jim has been assisting families with comprehensive college planning services.
Jim is the founding principal of College Planning Solutions®, an independent college counseling firm. Jim began his career after graduating from Jacksonville University, (FL) in 1991 with a Bachelor of Science degree in Marketing. As the only independent college counseling firm south of Boston specializing in college planning, we pride ourselves on one thing… making college affordable™ thus earning a reputation for excellence in our industry.
For more than 22 years Jim has been assisting parents with comprehensive college planning services. Since College Planning Solutions® is privately owned, we have a wider range of objectivity in our choices for our clients due to the absence of third-party influences. The end result is we can be extremely discriminating in our advice and recommendations. Many of our clients come to us through dissatisfaction working with large, impersonal, high turnover companies where they are not familiar with the complexities of finding the right school for the student where they will excel.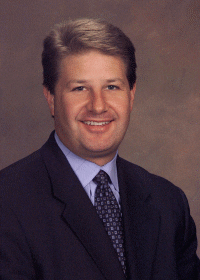 As an educator, speaker, and writer, Jim works to educate the public on various college planning issues facing families today. He often speaks to different organizations regarding the importance of finding the right fit for the student. A topic that is a growing concern for both parents and grandparents alike.
When not assisting his clients, Jim enjoys his family time with his wife, Kristin and daughters Kayleen and Katie. He is an active member of his community, has participated on various community boards. Jim is also a former Volunteer/Mentor for the National Foundation for Teaching Entrepreneurship. Jim and his family reside in Marshfield, MA.